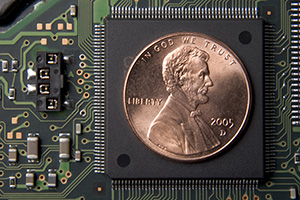 Modern IT infrastructure requires a significant amount of capital.  There are mainframes, servers, and desktops to purchase, software licenses to buy, and maintenance to pay.  One of the key decisions to make when outsourcing information technology or renegotiating a contract is whether or not to construct a pure services-only deal or to include assets in scope and create a full managed services agreement.
There are benefits and costs to both approaches, and the decision is not simply a matter of financing – it has a significant impact on client capital budgeting, operational stability and currency, and flexibility for change in the future.
This paper identifies and considers the various tradeoffs of including or excluding hardware in outsourcing arrangements.
Download/View PDF: Asset Ownership in Outsourcing Contracts
– Chris Payne
15-Feb-2014 – [bio]