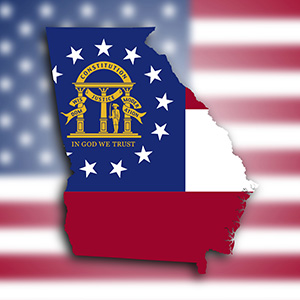 Dean Johnson, Chief Operating Officer for the Georgia Technology Authority (GTA), was recently interviewed by StateScoopTV.  Topics included innovation; how the existing IT outsourcing contracts have increased reliability, security, and transparency; the procurements currently underway for a multisourcing service integrator (MSI) as part of their services integration initiative program; and his involvement with the National Association of State Technology Directors (NASTD).
He highlights the privatization project, begun in 2008, as one of his favorite – saying it "propelled our state forward in being able to have a much more stable, secure, reliable infrastructure that our customers can use – not only today, but for the future."
GTA is at the forefront of technology sourcing in state government, and Integris Applied helped them define their strategy.  Integris is also currently working with GTA to facilitate through a series of procurements as part of their services integration initiative.  This program will build a platform of enterprise processes and coordination, which will support increased flexibility and innovation in the service delivery towers for years to come.
In the interview, Dean states: "We're actually preparing for the future because we know with the advent of cloud services, that we're going to continue to expand our portfolio.  We want to leverage this third party integrator, called a multisourcing service integrator … to manage all these disparate moving parts in a cohesive way, and have more of a plug and play, flexible model to operate from in the future."
Integris Applied congratulates Dean and the GTA team on their work so far, and looks forward to continuing to support them in the future.
– Tim Ryckman, 14-Nov-2014 – [bio]