A couple of weeks ago I attended the IAOP1 Outsourcing World Summit (OWS19) in Orlando.  It was an excellent event that brought together a diverse cross-section of outsourcing professionals in an environment of communication and cooperation.  The presentations were thought-provoking and the informal sidebar discussions and networking opportunities exposed me to ideas and opinions that were different from my own.  In general, I like this and welcome any challenge to my preconceived world-view.  It's always good to hear contrary positions and other perspectives.  But there were a few instances when some of the views that I heard during side conversations were so contrary to my experience, they gave me pause.
I reflected on this as I headed home after the event and came to the conclusion that the most likely reason that people occasionally have a skewed perspective on a particular topic is because they have limited experience with it.
A great example is around the topic of multi-supplier integration (MSI).  In some respects the MSI model is simply a refinement of the old systems integration model.  In other respects it is an entirely new construct for the outsourcing industry, with a deeper focus on cross-functional processes that enhance control and accountability.  It is an evolving approach based on suppliers actively collaborating with one another on an integrated 'platform' with common standards, language, objectives and processes.  It is designed to improve transparency, service delivery and service evolution.  A lot of people have heard of it, some have seen it in action, but few have meaningful experience with it.
One of our clients, The Georgia Technology Authority (GTA) is an organization that does have deep experience of the new MSI model, a fact that was recognized at OSW19 where they received a Global Excellence in Outsourcing Award.
At the beginning of its service improvement journey Georgia (like many states) had a widely decentralized IT environment.  21 data centers, 23 help desks, a fragmented network and no formal DR service.  The infrastructure was old (average age of 10 years) and brittle leading to multiple daily service disruptions.  It lacked formal service management practices (such as incident management) and had no formal governance forums to manage the environment.
After consolidating infrastructure services for its customers through an outsourcing strategy, GTA broke up a large monolithic ITO contract by sourcing cross functional services to an MSI.  GTA's goal was to increase transparency into service delivery, improve its ability to bring new services to  customers and retain greater cost control.  It subsequently rebid all tower services to best of breed service providers and improved its governance model to accommodate the new multi-supplier environment.  To date it has achieved stated objectives while remaining budget neutral in implementing changes.
Despite the benefits an MSI can bring to a delivery environment most technology professionals have limited experience with it, and this leads to misconceptions.  So, I thought that I would spend a few minutes and highlight five of the more common misconceptions that I have encountered.
MYTH 1 – MSI is mainly a set of tools and processes
Reality:  An MSI stands at the intersection of people and process, playing a leadership role in providing client visibility into compliance, performance and collaboration.
The view that MSI is really just "a set of tools and processes to enable delivery" is one of the most popular misconceptions.  A slogan I heard at OSW19 from the supplier community is that the ultimate goal of MSI is to provide a "single pane of glass to monitor and control the environment."
Common tools and processes ARE important.  An effective MSI is accountable for effective cross-functional processes. But the MSI role extends to the management of people and process and requires visibility into compliance, performance and collaboration – helping the client manage the IT environment by validating service levels and operating level agreements.
A good example is incident and problem management.  In a multi-supplier environment, where several service providers operate in concert to make the environment work, it is critical for all service providers to take an 'all hands on deck' approach to service restoration regardless of which supplier is individually at fault.  Likewise, once service is restored, all service providers need to be involved in the root cause analysis and determination of actions to prevent future incidents/problems.
MYTH 2 – Adding an MSI adds costs and complexity
Reality:  Cross functional activities and costs are present in all IT organizations.Identifying those activities and "professionalizing" them through an MSI improves efficiencies and business outcomes.
I often hear that adding a third party MSI to an IT environment leads to increased costs and complexity, the logical conclusion being that this is not a good business decision.  My experience is that traditional IT operations are strong in the specific technologies supported, but less proficient across all the cross functional services.  Specialization can yield significant benefits – including cost savings.
At Integris Applied we have helped the central IT departments of three different US state governments establish a third party MSI model and in EVERY case the result has been increased efficiency and better business outcomes.  When included in a broader sourcing strategy, moving to an MSI has reduced service delivery costs for these clients.
MYTH 3 – The MSI model requires service providers to reveal pricing to other service providers.
Reality:  Nothing in an MSI solution requires other service providers to share their pricing.
Sharing is crucial to the MSI model which is fundamentally grounded in collaboration.  Shared interests take precedence over individual interests and it's a core requirement for suppliers to communicate, cooperate and coordinate.  It's common for service levels to be shared by two or more service providers and this reflects reality, where effective service delivery is often the result of multiple service providers working in concert.  Shared service levels foster collaboration and encourage rapid problem resolution (rather than finger pointing) when a service level failure occurs.
At Integris Applied, we drive sharing starting with a Service Management Manual (SMM) – a document that serves as a policy and procedures guide for the entire environment.  Operating Level Agreements (and obligations) between the various service providers on the platform are maintained in the SMM and we encourage all service providers to 'own' this document and work collaboratively to keep it current.  But, the pricing elements of each supplier contract with the client entity are not part of any shared document.  An MSI administers the operational rather than contractual aspects of the platform.
MYTH 4 – Outsourcing in an MSI environment is time consuming … and expensive
Reality:  Outsourcing can take as much or as little time as the client desires, regardless of the involvement of an MSI.  When done right, engaging an MSI during a procurement can improve outcomes and reduce costs.
The MSI does not dictate the number of bidders for a service component or the selection process.  If a specific number of bidders, or a process of multiple down selects is required, this is a choice rather than an inherent attribute of the MSI model.
Integris Applied's preferred approach is to assemble client and suppliers in collaborative integration sessions to explore existing and future relationships.  In any multi-supplier environment (regardless of the presence of an MSI) there is the risk of overlaps and gaps in scope – both of which are dangerous.Gaps can lead to service failures and overlaps can lead to inefficiencies (and unnecessary costs).  Integration sessions bring together incumbent and prospective service providers with the client to identify and eliminate gaps and overlaps.  Rather than adding time and increasing complexity, integration sessions do the opposite, minimizing the burden on participants.
MYTH 5 – The MSI model only really works for government clients
Reality:MSI works in both public and private sectors.
The fifth and final myth is one that I heard during a discussion between a service provider executive and an outsourcing consultant.  The consultant emphatically stated that the MSI model only works in the government market because governments can "force cooperation between service providers where commercial clients cannot."
The reality is that governments don't have some magic power of coercion that allows them to bend the will of service providers to their demands.  Virtually every IT shop (government or commercial) operates a multi-supplier environment and service providers know that they must cooperate.  The MSI model structures the agreements with the necessary rigour to professionalize the cross-functional processes and document collaboration points that ensure service providers not only look after their self-interests, but are also incented to care about the shared-interests of the platform too.
To conclude I would stress that hiring a third party to perform the MSI role is not the answer for every organization.  But I have seen first-hand how a well-implemented MSI model can professionalize cross-functional (ITIL) processes.  I have witnessed service providers embrace the concepts of collective accountability and embrace operating level agreements that are shared with other service providers on a multi-supplier platform.  The confusion about an MSI solution is understandable, but at Integris Applied, we can attest to its viability and maintain that it is important potential strategy for any organization to consider.
This paper doesn't purport to be a definitive treatise on the MSI model but rather a starting point for discussion.
I'd like to hear from you.
– John Pirtle, June 2018 – [bio]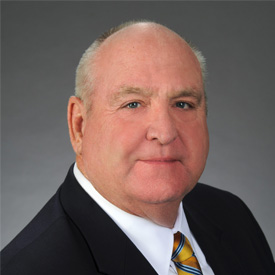 ---
(1) International Association of Outsourcing Professionals