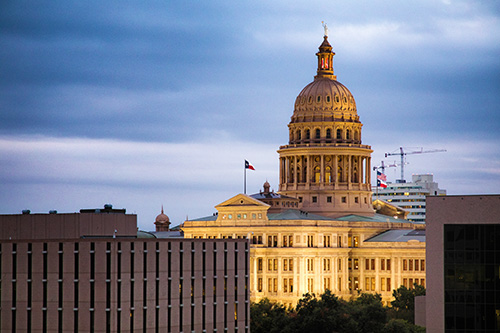 Due to the COVID-19 Pandemic, state IT leaders have been called on to expand the services they provide, particularly in support of remote working and citizen-facing call centers.  Next year will bring still more focus on improving cybersecurity, increased digital services, and expanding broadband.
However, states also face looming budget cuts, with sales and income tax revenues down 4.8% from March to September this year versus the same period last year.i
A Wall Street Journal article this week, "Public-Sector Tech Braces for Even Tighter Budgets," further describes the juxtaposition in which state IT leaders find themselves.  NASCIO president and New Hampshire CIO Denis Goulet is quoted: "All states are facing lower than projected revenues, which is putting significant downward pressure on state IT budgets."
In our view at Integris Applied, part of the way IT leaders will need to address these challenges is through analyzing spend and consumption, followed by renegotiating or re-procuring some of their contracts.  With our experience working on some of the largest state IT infrastructure services contracts in the country, we are uniquely positioned to provide such assistance, particularly in the following key areas:
Assessing existing service pricing; find savings opportunities
We have directly procured and negotiated numerous state IT infrastructure contracts, which means we have more than just a market pricing database with comparable scope and scale.  Our expert advisors understand the underlying factors that affected the final pricing such as negotiated terms, amortization, environment quality, etc.
Identifying consumption management opportunities; effecting them within contracts
Finding ways to adjust service consumption can be difficult, but especially so if service contracts are inflexible with minimum purchase requirements or other lagging cost.  We can help collate and recommend ways to adjust consumption in the context of contractual options.
Re-negotiating or re-sourcing existing contracts
Flexing service volumes and pricing may not be entirely possible in your existing environment or under your contractual obligations.  We have experience re-negotiating contracts to significantly move scope or scale.  Further, whether managing with a primarily in-house team or already using contracted services, we can identify ways to re-procure those services and take on or replace some of the legacy environment.
So often the challenges IT leaders face are not technical.  The most significant challenges may be budget constraints, contracts and procurement, and even relationships with customers and stakeholders.  We've been there before, and we can help you through it.
P.S. For further reading related to the above, see one of the following:
– Tim Ryckman, December 2020 – [bio]
[i] The Wall Street Journal.  "Public-Sector Tech Braces for Even Tighter Budgets."  Retrieved 17-Dec-2020.