or, How to create certainty when investing in leading edge technology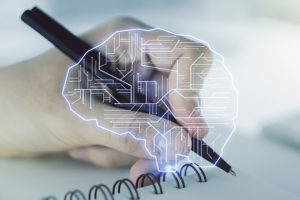 The excitement and promise of artificial intelligence (AI) and robotic process automation (RPA) to reduce service desk costs and improve customer experience has been huge.  And why not?  RPA should proactively resolve issues before they affect users, chatbots should minimize calls to the service desk, and customers who increasingly don't want to talk to a human for support anyway should be happier than ever.
But calculating and proving an AI business case has been a challenge.  Costs are often higher than expected and benefits slow to materialize.  How do IT leaders know if a significant investment in AI will actually reap benefits?  Is the time and effort worthwhile at the expense of other projects?  So far in many organizations, the benefits have been elusive even though excitement still remains.  Reflective of this sentiment, Gartner's 2019 Hype Cycle puts chatbots (the most common use of AI in organizations) at the Peak of Inflated Expectations[i].
Even though AI is a leading edge technology, certainty in a business case can be created using traditional managed services sourcing approaches.  Focus on incentive alignment.
I remember when Voice over IP (VoIP) was a leading edge technology.  Telecom carriers and network services integrators would present complex business cases showing great opportunities for cost reduction and service improvement.  They would eliminate long distance charges and replace legacy PBX leases with data network upgrades and MPLS technology.  Customers were expected to be happier as they enjoyed new features such as service mobility, improved conferencing, and integration with other devices, notwithstanding some degree of uncertainty over basic voice quality user experience.
Then with VoIP as now with AI, calculating a business case for the investment was challenging, and initially clients found the benefits more elusive than initially hoped.  Fortunately when buying services rather than building internally, IT leaders can work with service providers to address complexity and meet their goals.
One of the ways to address the challenge is by allowing the service providers themselves to prove their point by taking on the initial risk and benefit of the implementation.  In the case of VoIP, we helped clients move their component voice and data contracts to integrated managed services with a per-voice station pricing structure.  In a competitive acquisition process, potential service providers attempt to show that they will improve service and save money.  The unit rates commit the service provider to a potential savings in the form of declining voice station costs over the contract term while preserving service quality.
In the current case of AI chatbots on a service desk, service providers can likewise commit to savings in the form of declining per-user service desk rates and increasing service quality in customer satisfaction metrics.
This approach reflects the traditional strategy of aligning incentives and has potential to bring value to both the service provider and the buyer.  The service provider has more expertise in the technology than the buyer, and is now free to make its own calculations and enjoy benefits of its performance during the contract term.  The buyer has cost and performance certainty and moves to new technology.
Certainly there are significant details to work through in fully aligning goals and formulating the contractual relationship – and this is where Integris Applied can help!  If you are interested in further conversation, please contact us to setup a open a dialogue.
– Tim Ryckman, August 2020 – [bio]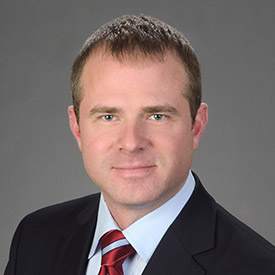 [i] Gartner.  Highlights From Gartner Hype Cycle for Customer Service and Support Technologies, 2019.  Retrieved 2020-08-20.